Armed and Gelatinous Arcade Tournament
May 23, 2019 @ 7:00 pm

-

11:00 pm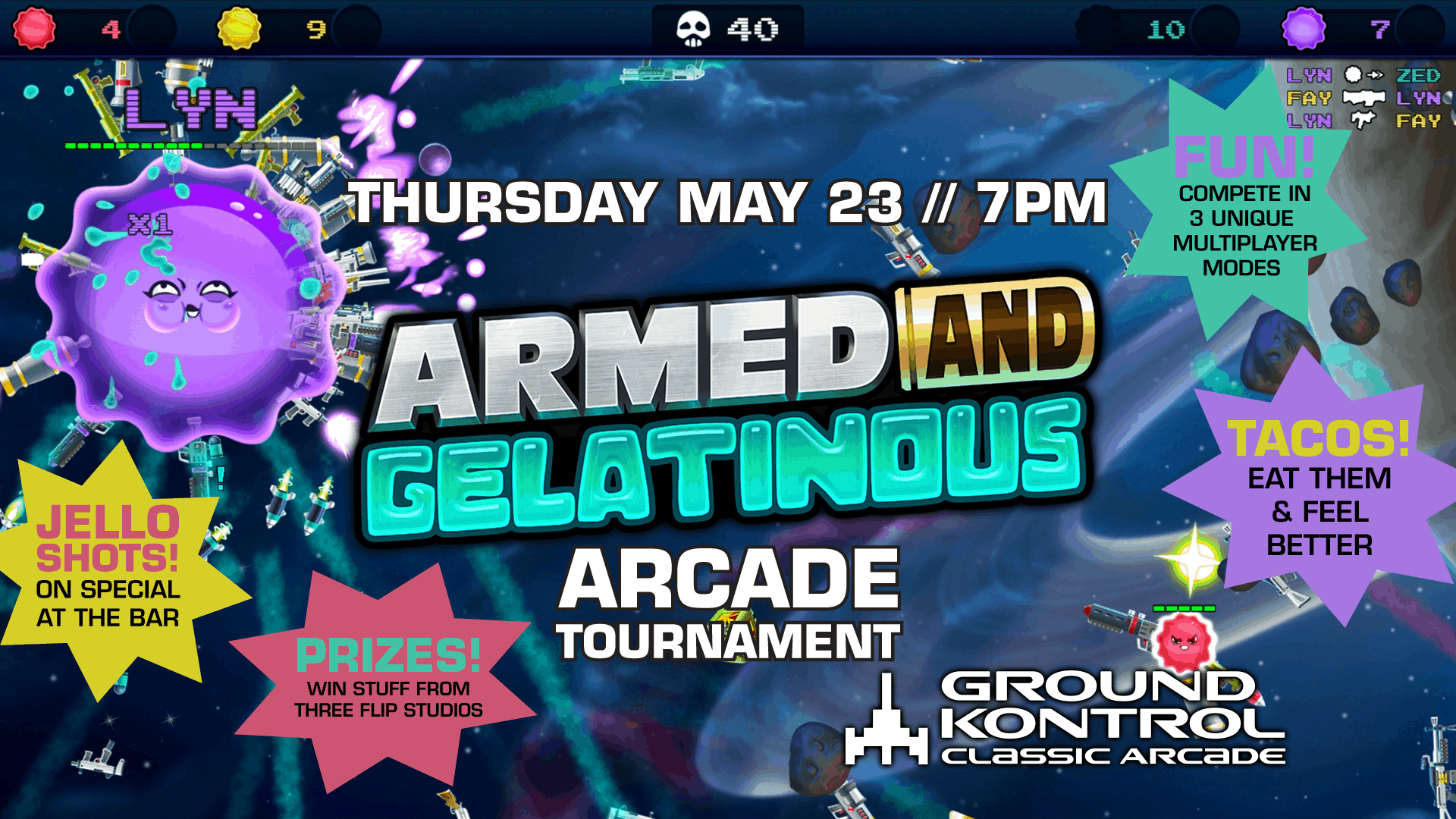 Come down to Ground Kontrol on Thursday May 23rd for a special tournament featuring the limited-edition arcade version of Armed and Gelatinous!
This independently-developed multiplayer game brings 2-4 players together in 3 different game modes. Two are sports-inspired: Blob Soccer Blob Blitz offer fast-paced and extremely fun takes on soccer and football, respectively, while Blob Bombardment is an all-out battle between up to 4 players!
Collect as much firepower as possible in Blob Bombardment, and your blob will grow in size as you dominate the screen. Careful, though: If another player dashes into you, they'll shrink you down and disarm you! Look for floating power-ups through each map, including delicious tacos to restore HP!
We'll be featuring free tournaments throughout the night on each of Armed and Gelatinous' game modes, complete with special prizes from the developer, Three Flip Studios! Come ready to win: Enter one or more tournaments and/or wear one of the games' colors (red, blue/turquoise, yellow, purple) and you might win a random prize as well!
In addition to the arcade action, enjoy game-inspired specials at the bar, including jello shots and tacos! It all starts at 7pm, so get down here and give it a shot!
Related Events