CLOSED – Have A Very Mario Christmas!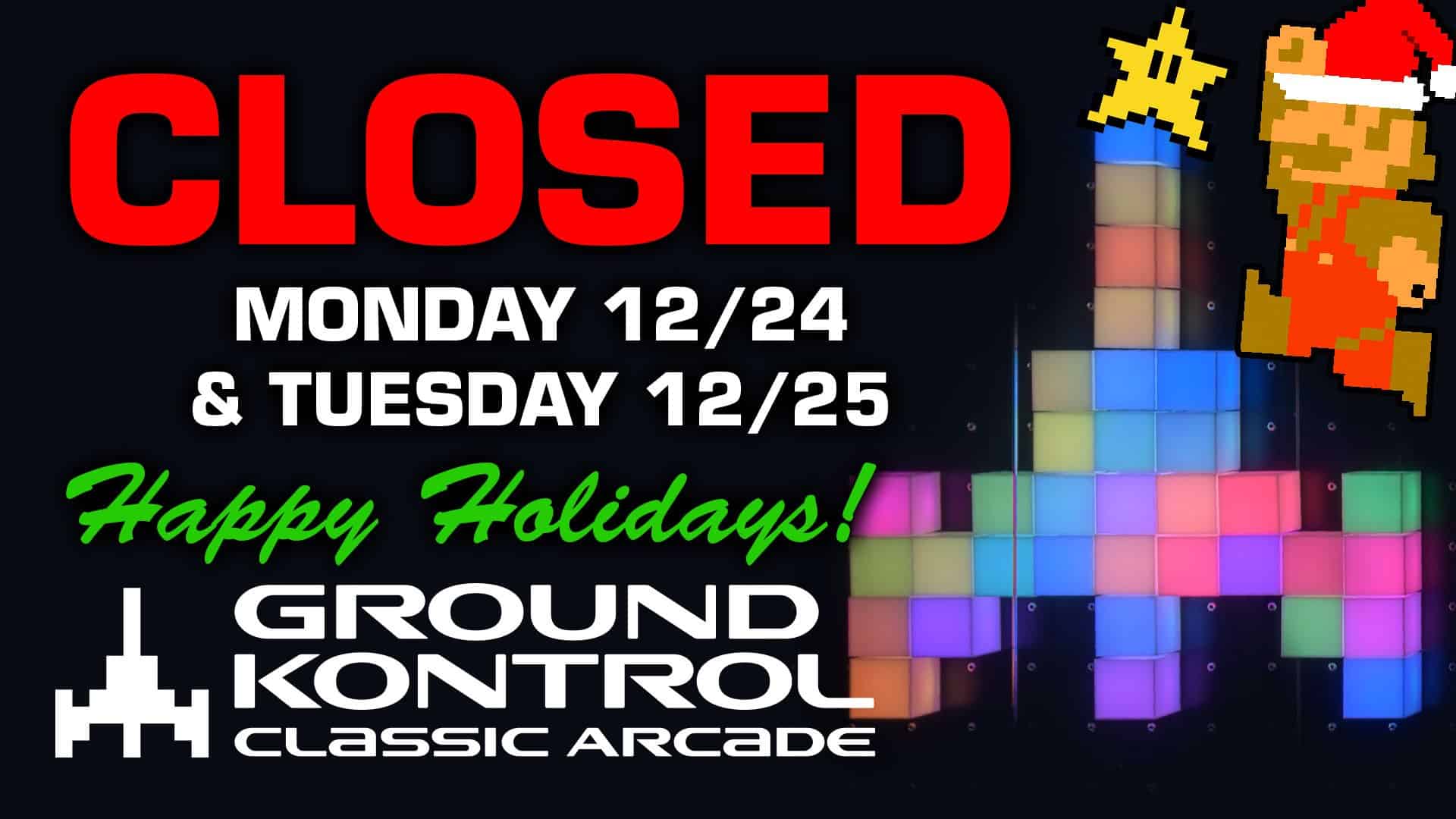 Ground Kontrol Classic Arcade will be CLOSED for business on Christmas Day. Our games have been very good this year, so we're giving them a day off!
We'll re-open for normal business at noon on December 26.
Thanks for your support and have a fun Christmas!