Halo: Combat Evolved Tap Takeover Tournament with Ridgewalker Brewing
September 17, 2019 @ 6:00 pm

-

11:00 pm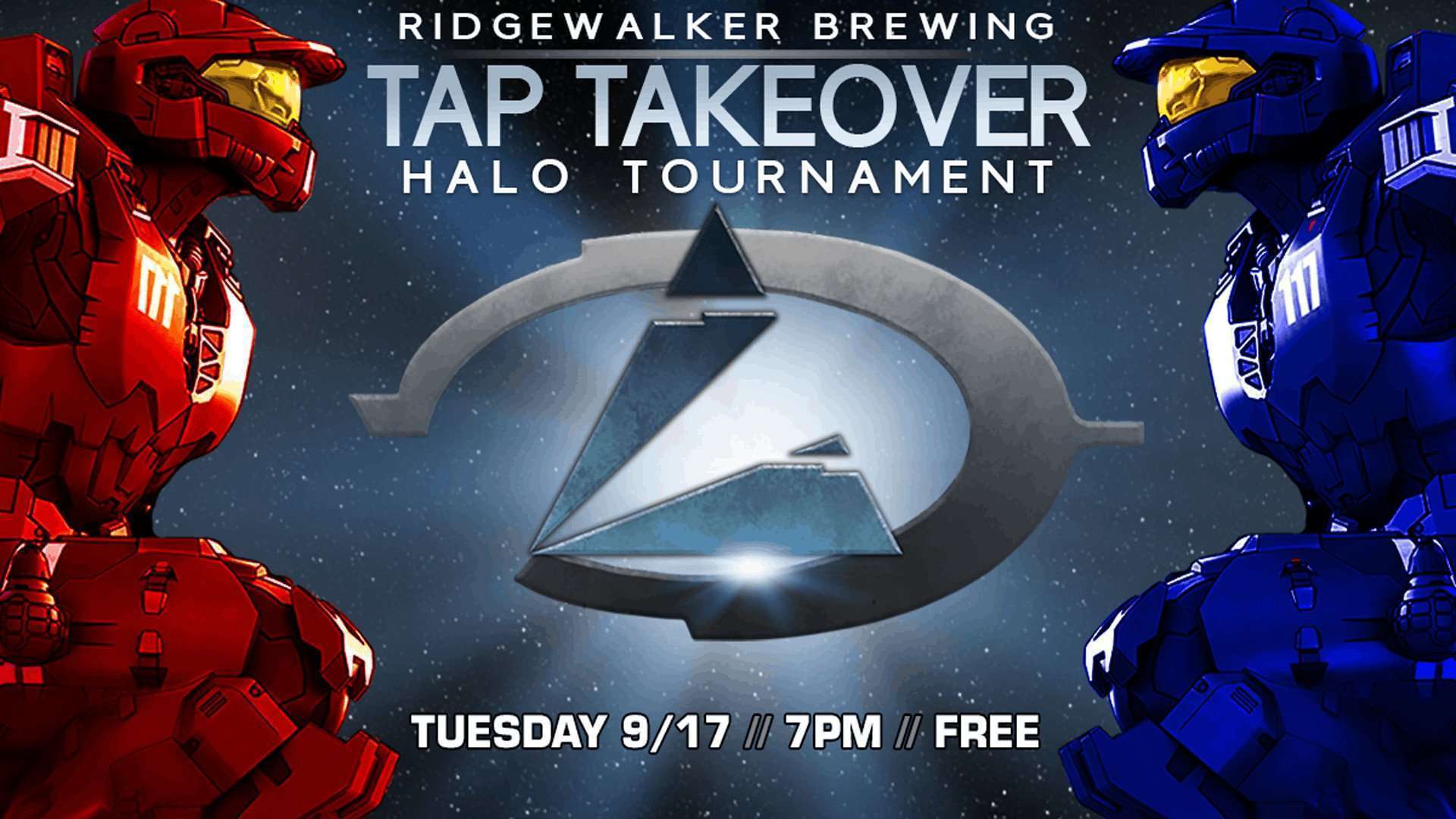 Been a while since you've been part of a classic Blood Gulch battle on the very first Halo? Don't miss this free 32-player Halo: CE tournament and Ridgewalker Brewing tap takeover! We're setting up an original Xbox LAN party and tournament featuring a variety of multiplayer modes, with Ridgewalker Brewing and Ground Kontrol providing prizes for the top spartans. Tournament sign-ups and warm-up matches will open up in the arcade at 6pm, the tournament will begin at 7:30pm, and a variety of Ridgewalker beers will be available at happy hour pricing all night to keep the party going!
32-player tournament format (subject to change depending on player turnout):
Round 1: 8v8 Big Team Slayer
Two 16-player matches, first to 100 points.
Lowest-scoring player on the winning teams and the 3 lowest-scoring players eliminated in eac of the two matches for a total of 8 eliminated players.
Round 2: 8-player FFA – Community Choice
Three 8-player matches on an appropriate map (e.g., Boarding Action for Rockets and Snipers, Hang Em High for Oddball variants)
Lowest-scoring 8 players across all matches eliminated.
Round 3: 4-player FFA Crazy King 2 rounds
Four 4-player matches, lowest scoring player in each map AND lowest scoring 3rd place player eliminated.
Total of 8 players eliminated.
Final Round: FFA Slayer
A series of 3 or 5 matches, eliminating participants down to 4 players (either two at a time or one-by-one as time allows). When 4 players remain, a final Slayer match will determine the final standings.
Halo: Combat Evolved Tap Takeover Tournament with Ridgewalker Brewing · Tuesday 9/17 · 6pm sign-ups, 7:30pm tournament · Free · 21+
Related Events