Indie Game Night: Brawlhalla
June 29, 2017 @ 7:00 pm

-

11:00 pm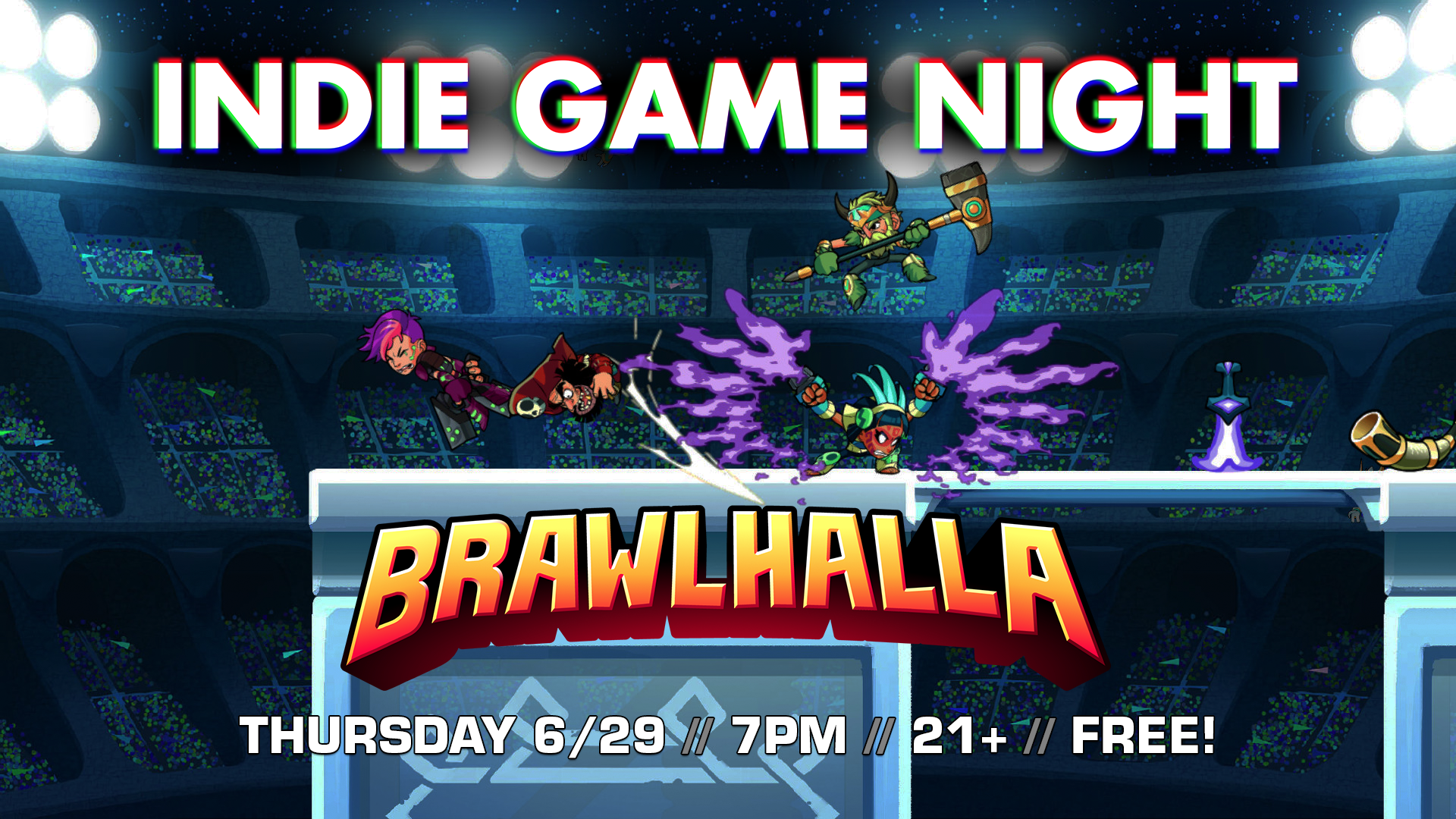 Every Last Thursday, Indie Game Night invites you to play and preview new and unreleased independently-developed video games in Ground Kontrol's lounge. These games are made by small teams (often just a few people) and are usually retro-inspired with refined game play that's easy to pick up in just a couple of rounds.
This month, we're featuring the Brawlhalla beta on PS4!
BRAWLHALLA [Blue Mammoth Games]
Brawlhalla is a 2D platform fighting brawler game for PC and PS4. It features simple controls and an intuitive fighting system that allows beginners to pick up the game quickly, while giving long-term players the chance to become experts of the finer mechanics of the game, and deal out a pummelling worthy of the legends themselves.
Each legend has a unique combination of two weapons, out of a selection of weapons also available to other legends. This means players can easily switch between legends without having to relearn attacks and combos, so no game has to feel the same as any other. Moreover, no two legends have the same stat values and each legend has a selection of character-specific signature attacks, meaning each legend is different and unique. With this added to the Lore and backstory behind each legend's journey to the eternal tournament, every character has its own personality and feel of play.
Get down here at 7 and join gamemasters Art Santana and Dylan Reiff, who will be on hand to help you get started. There's no cost to play and no pressure to win, just grab a beer and a controller and have a blast!
Indie Game Night · Every Last Thursday · 7pm-late · 21+ · FREE