Indie Game Night: Ultimate Chicken Horse
February 22, 2018 @ 7:00 pm

-

11:00 pm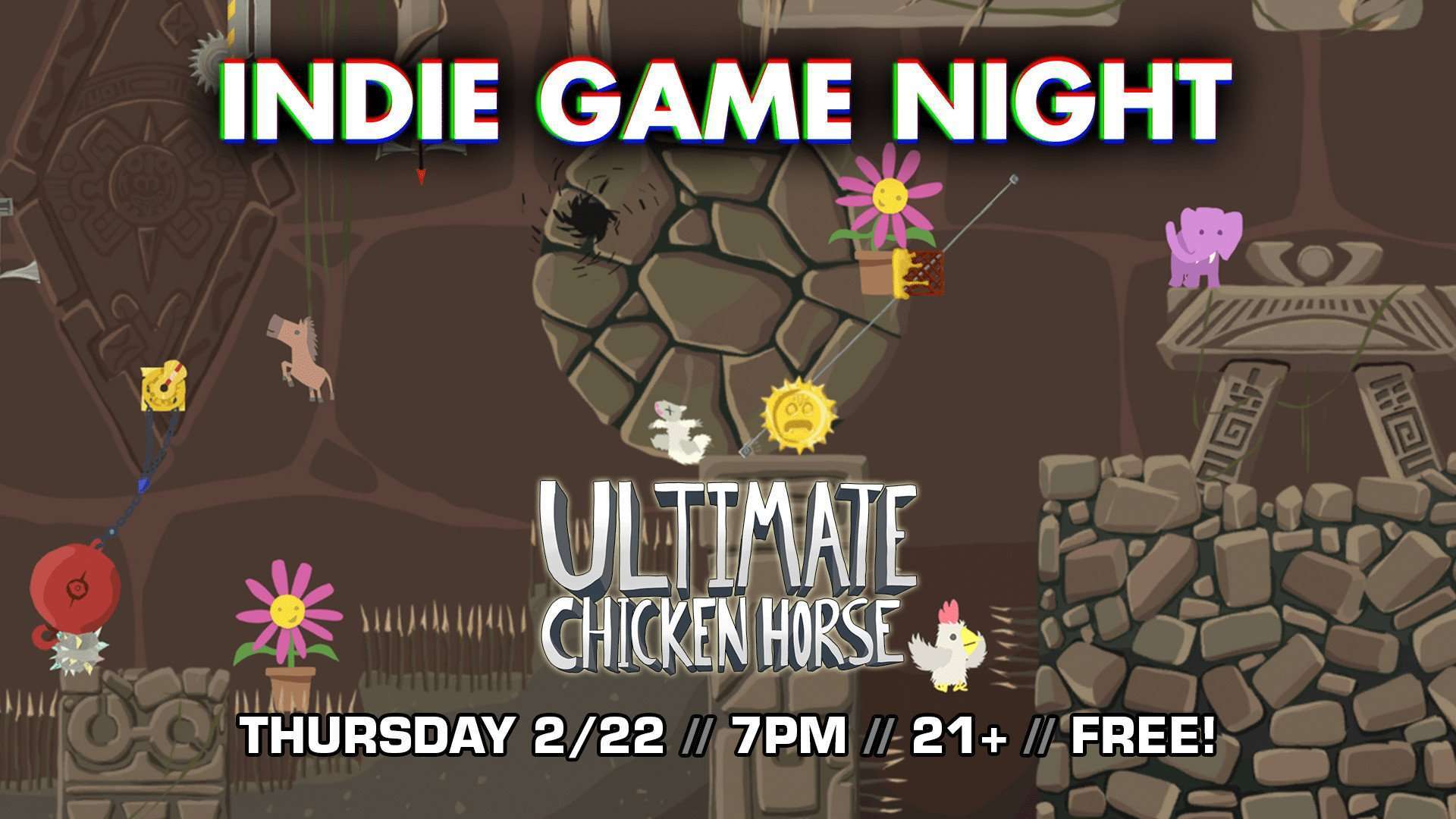 Every Last Thursday, Indie Game Night invites you to play some of our favorite independently-developed video games in Ground Kontrol's lounge. These games are made by small teams (often just a few people) and are usually retro-inspired with refined game play that's easy to pick up in just a couple of rounds.
This month, we're featuring Ultimate Chicken Horse on PS4!
ULTIMATE CHICKEN HORSE [Clever Endeavour Games]
Ultimate Chicken Horse is a party platformer where you build the level as you play, taking turns placing traps and hazards and trying to screw your friends out of a win. Each turn, place more items in the level before running through, and try to create a level that's just barely too hard for your friends, but easy enough for you. If everyone reaches the end of the level, no one gets any points, so be dangerous!
Get down here at 7 and join gamemaster Dylan Reiff, who will be on hand to help you get started. There's no cost to play and no pressure to win, just grab a beer and a controller and have a blast!
Indie Game Night · Every Last Thursday · 7pm-late · 21+ · FREE