Indie Game Night Tap Takeover: Kabounce with Reverend Nat's Hard Cider!
June 28, 2018 @ 7:00 pm

-

11:00 pm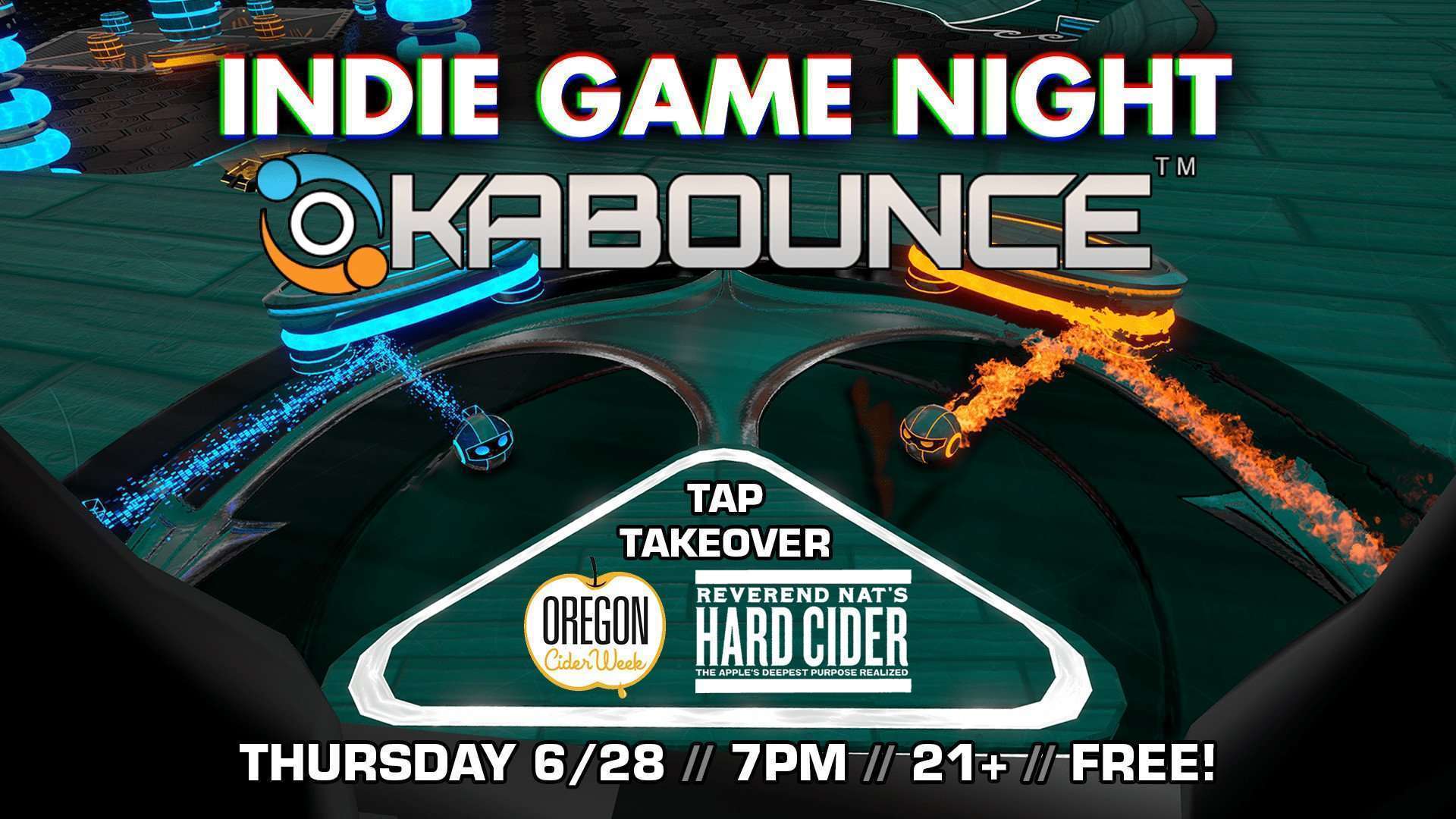 Every Last Thursday, Indie Game Night invites you to play and preview new and unreleased independently developed video games in Ground Kontrol's lounge. These games are made by small teams (often just a few people) and are usually retro-inspired with refined game play that's easy to pick up in just a couple of rounds.
This month, we're continuing our Oregon Cider Week celebration with Reverend Nat's Hard Cider on our taps and Kabounce on our PS4! Enjoy a delicious selection of our favorite Reverend Nat's ciders on tap at happy hour pricing all day and night and join our gamemaster Dylan Reiff in the lounge at 7pm to learn how to play Kabounce! We'll have prizes and giveaways throughout the night as well, so grab a cider and a controller and have a blast!
KABOUNCE [Stitch Heads Entertainment]
Kabounce is a team versus team, third person, multiplayer pinball game in which you control the ball.
Bounce and spin your ball to reach incredible speeds, or launch yourself into aerial platforming routes to surprise your opponents with an attack from above!
​Master your movement in this unique team versus team pinball experience, dominate the playing field with powerful abilities and annihilate your opponents to take their points by force.
​Each match players battle in a team versus team format, hitting bumpers claims them for your team and grants you points. Points can be stolen with pre-selected abilities. Bank points at the goal to add them to your team's score and prevent the opposing team from stealing them. At the end of each round, the highest scoring team wins.
Indie Game Night · Every Last Thursday · 7pm-late · 21+ · FREE