Indie Game Night: Tempest 4000
July 26, 2018 @ 7:00 pm

-

11:00 pm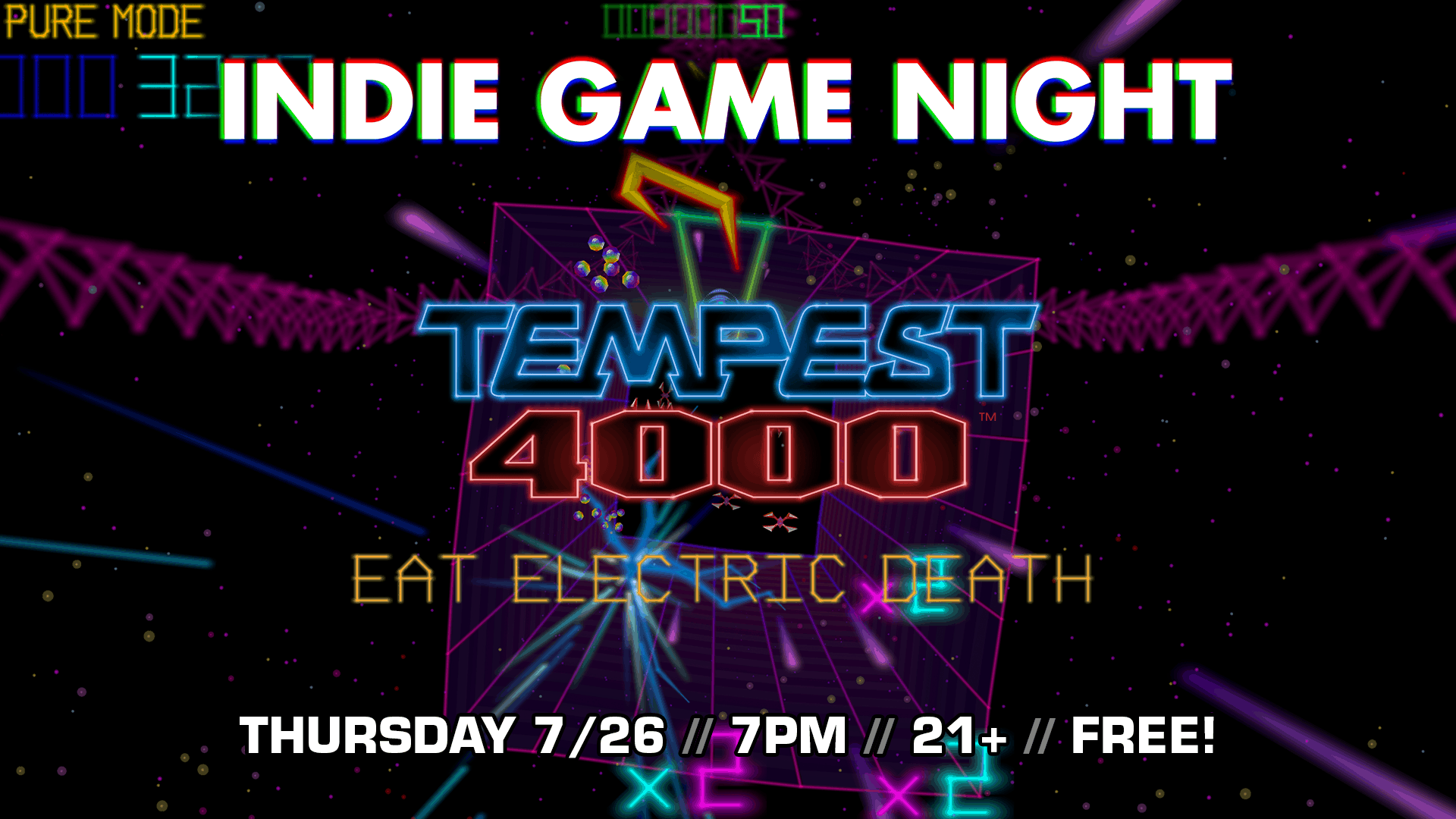 Every Last Thursday, Indie Game Night invites you to play and preview new and unreleased independently-developed video games in Ground Kontrol's lounge. These games are made by small teams (often just a few people) and are usually retro-inspired with refined game play that's easy to pick up in just a couple of rounds.
This month, we're featuring the PS4 version of Jeff Minter's latest psychedelic tube shooter, Tempest 4000!
TEMPEST 4000 [Llamasoft, Atari]
Tempest 4000 is a visually stunning, action-packed tube shooter based on the classic hit arcade game, Tempest. Developed by legendary game designer, Jeff Minter, Tempest 4000 remains faithful to the original fast-paced gameplay by putting you in control of the Claw, a powerful spacecraft equipped to destroy deadly creatures and other obstructions with rapid-fire shots on vibrant geometric prisms. Featuring fantastical graphical environments, 100 levels, three game modes, and more, you must eliminate all enemies as fast as possible to survive and compete for the highest score on the leaderboards.
Get down here at 7 and join gamemaster Aspen, who will be on hand to help you get started. There's no cost to play and no pressure to win, just grab a beer and a controller and have a blast!
Indie Game Night · Every Last Thursday · 7pm-late · 21+ · FREE