Killer Queen Competitive Clash
December 19, 2021 @ 5:00 pm

-

9:00 pm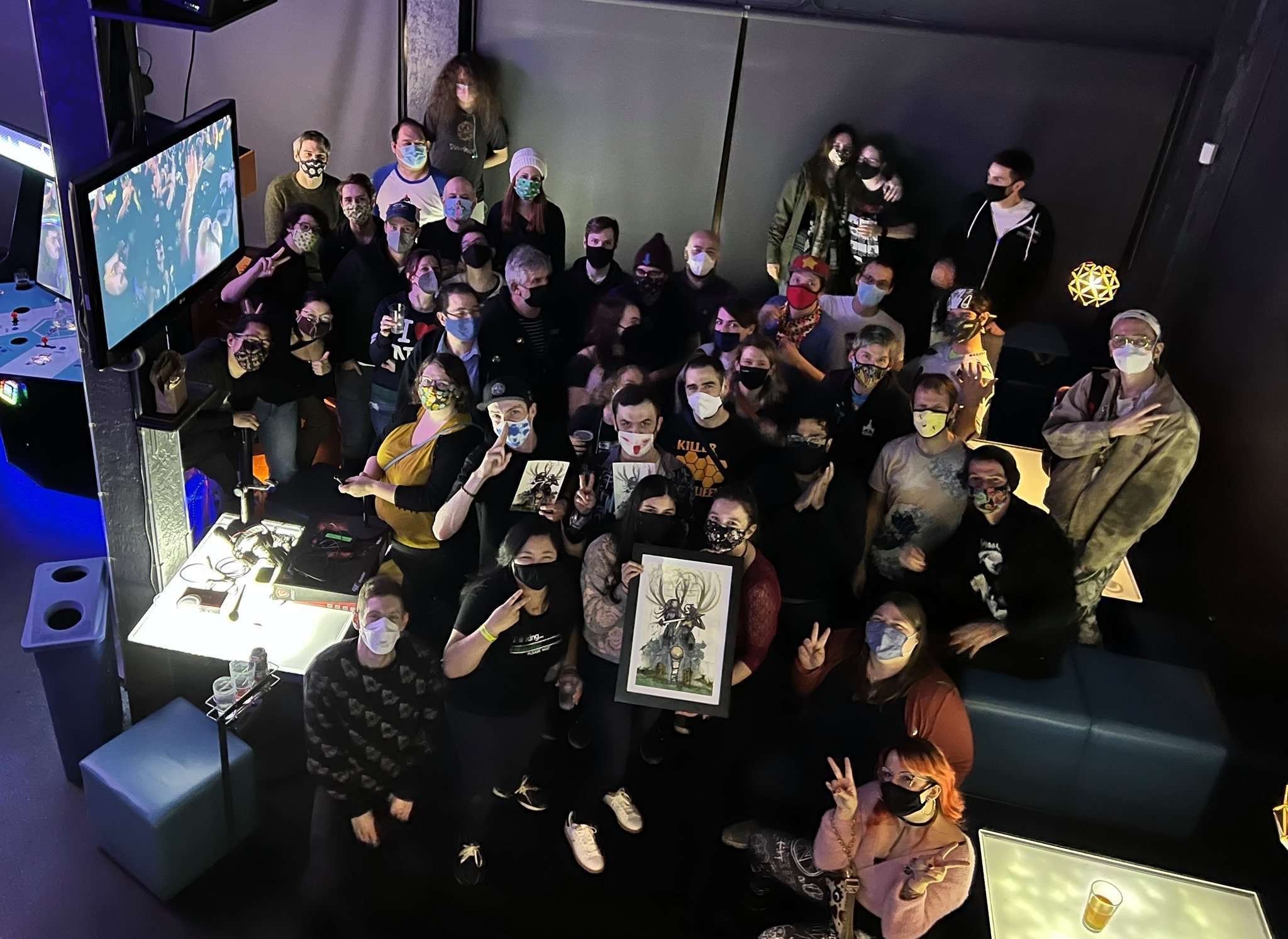 Join us for Portland's Competitive Clash (CC) Tournament! Let's play some competitive bee game together and have some fun. Tournament night will be on Sunday, December 19th @ 5pm.
 PROOF OF VACCINATION & MASKS REQUIRED 
 Team & Free Agent sign up sheet:
 Schedule:
4:30 PM – 5 PM: Team & free agent sign ups!
5 PM – 8:30 ish: Competitive Clash Tournament games
 Format:
Everyone that wants to play is encouraged to sign up! Many – but not all – players will be choosing their teams ahead of time. If you don't have a team of 5, that's okay! We'll find you a team that needs more people, or connect you with other solo players for you to compete with the night-of. Games are also FREE during this tournament!
If we have 5 or fewer teams we'll do a round robin format, and if we have 6 or more teams we'll be doing double elimination.
If you show up late for signups there's ~no guarantee~ you'll get to play in the tournament. Please keep that in mind! If you're running late but you know you'll be there BEFORE 5PM, please message someone attending and ask if there are any options.
 Prizes:
TBD! Check back for updates on this closer to the event.
 Stream & Bracket:
You'll be able to see the Twitch stream, Twitch chat, team & player names, and the Challonge bracket on the Live Matches page of our website here the night of:
If you'd prefer direct links, we'll be streaming the tournament on our Twitch page here:
The Challonge bracket will be posted here:
 Finding the KQ cabinets:
 Blue Side 
Once you enter Ground Kontrol you'll need to walk straight back and around the first bar, take a left and go all the way to the back room. Killer Queen is in the back-right corner of the blue room, near the second bar.
– – – – – – – – – – – – – – – – – – – – – – – –
Please bring a photo of your vaccination card with you! If you cannot provide proof of full COVID vaccination (all shots plus 2 weeks) you will be denied entry to the tournament. No exceptions!
Masks are required at all times within Ground Kontrol unless you're actively drinking or eating and we take this seriously. Please wear your mask properly (covering your mouth and nose) at all times when playing games, and please avoid leaving your mask off for extended periods of time while eating and drinking. We want everyone to have a safe and enjoyable time!
– – – – – – – – – – – – – – – – – – – – – – – –
We're excited to see you all and host more tournaments!