NWPAS Satellite Pinball Tournament: South by Northwest
May 22 @ 7:00 pm

-

11:00 pm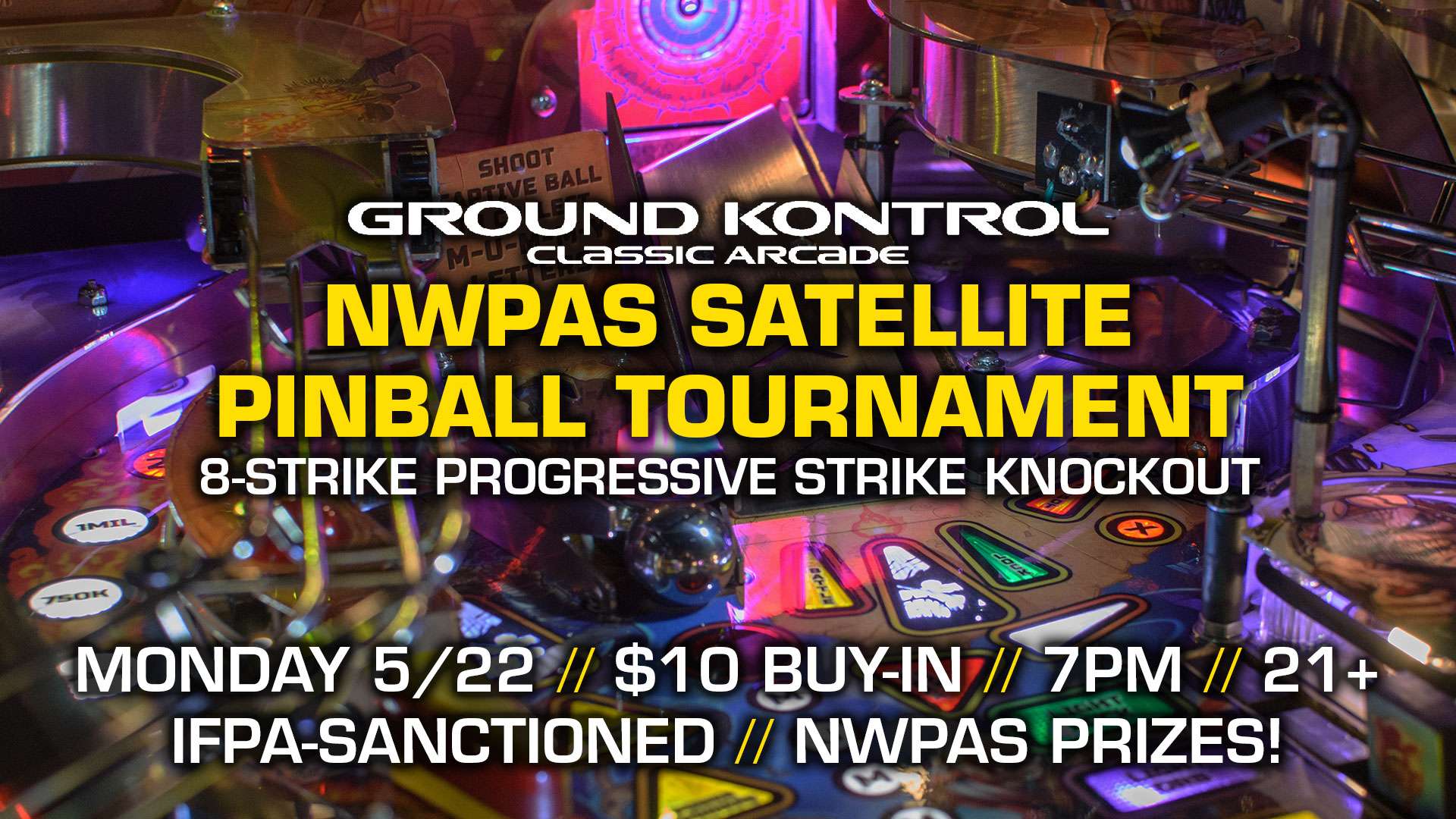 Welcome to the 2023 edition of the Northwest Pinball and Arcade Show Satellite series!
This tournament will start at 7PM (registration CLOSES 10 minutes before) @ Ground Kontrol in Portland and cost $10 to enter.
Check our website for more information on prizes: http://nwpas.wapinball.net/satellite.html
Progressive Strike Group Knockout
This will be a group knockout tournament in which players are arranged in groups of 4 when possible, but occasionally groups of 3, and with five or less players remaining, possibly group of 2.
Similar to 3-Strike Knockout, except for how strikes are awarded:
• A player continues to play until they get 8 (or more) strikes, at which time they are eliminated.
• Winner of the game does not get a strike, 2nd place in the group gets one strike, 3rd place 2 strikes and 4th place 3 strikes.
Once all players remaining have won packages, the tournament ends. Final placement is based on number of strikes each player has, with ties for equal strikes.
If there is more than one player with least number of strikes, then a ONE GAME final playoff game is made amongst those players, with final results of that game determining final position in the tournament.
If there is a tie for who wins a package and who doesn't after multiple players get knocked out, it will be a ONE GAME tie breaker amongst those players.
Related Events