NWPAS Satellite Pinball Tournament: South by Northwest
May 6, 2019 @ 7:00 pm

-

11:00 pm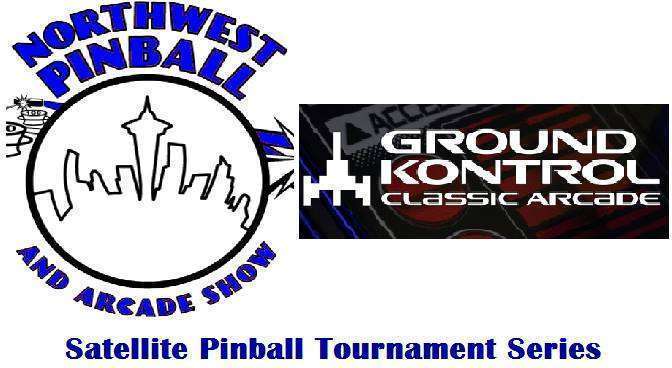 The South by Northwest pinball tournament returns once again, as Ground Kontrol Classic Arcade provides you an opportunity to win your way to the 2019 Northwest Pinball & Arcade Show in Tacoma, May 31-Jun 2, 2019.
A key change this year is a new format. We'll be using a Six-Strike Fair Strike Group Knockout. Refer to the website, http://nwpas.wapinball.net/satellite.html, for additional details on this format.
Entry is just $10. At least one-in-eight will win an 2019 NWPAS Tournaments Prize Package, which includes a weekend pass to the show ($65 value), entry into Open Match Play ($30 value) and Classic PinGolf ($30 value) tournaments. Women who win a package also gain entry into the 2018 NW Women's Pinball Championship at NWPAS ($20 value). Players who are Rookie&Amateur Eligible (per guidelines at http://nwpas.wapinball.net/) also win an entry into the Rookie&Amateur Match Play tournament. Value of this package is $125-155.
Guaranteed at least 3 packages! One of the packages is guaranteed to the top finishing Rookie&Amateur player, as long as they survive at least through round 6. Two packages are guaranteed for Rookie&Amateur if 8 total packages or more are awarded (>= 64 players). Remaining packages awarded go to top finishers. Winner of tourney also receives a Plaque.
There will be raffle prizes from our sponsors, for even more winners!
The tournament series also offers a win guarantee. Play in at least seven of the 2019 satellite tournaments, if you don't win a tournament prize package, you'll still get a free weekend pass to the show!
Please note that 7:15pm is the START TIME. Registration begins in the arcade at 6:45pm and closes at approximately 7:05pm; earlier if it fills up.
This event will be Six Strike Group Knockout, meaning groups of 3 or 4 players. Winner of each game gets no strikes. Loser gets 2 strikes. Other players get 1 strike (2nd in 3-player game, both 2nd and 3rd in a 4-player game). The tournament will end when all remaining players have earned packages. At that time, the player with least number of strikes is declared winner. If there is a tie, then one final game among tied players to determine the winner. A plaque is awarded to the winner.
This is a 21+ tournament.
Refer to the NWPAS Website, http://nwpas.wapinball.net/satellite.html, for full details and official rules.
Related Events