Portland Pinbrawl XI Wild Card Tournament
April 27, 2019 @ 10:00 am

-

6:00 pm

$5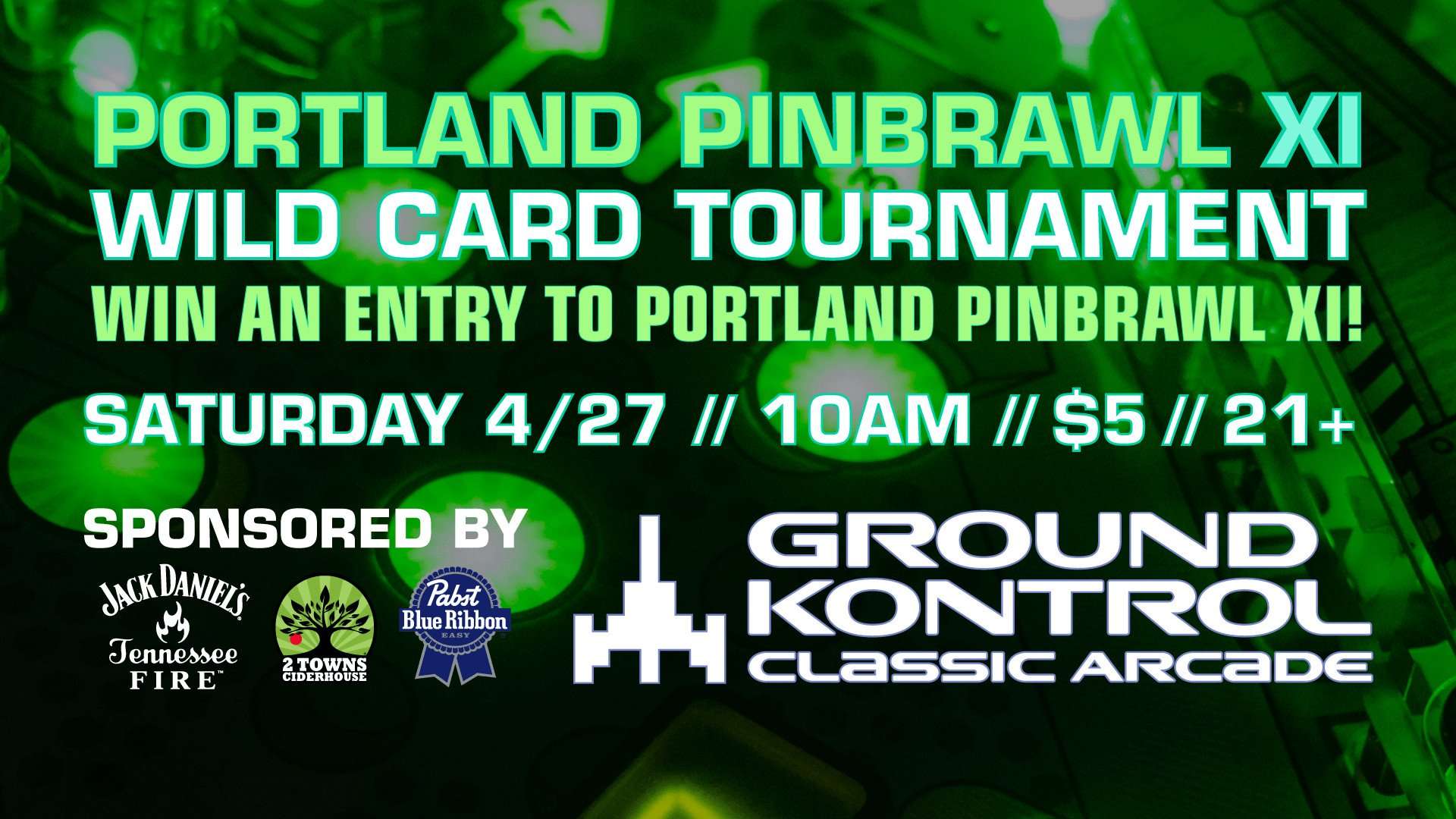 Double Elimination Bracket
Head to Head, Single Game Matches
WPPRs Awarded
64 player cap
21+
$5
Registration starts 10am.
Tournament starts at 11am.
First come, first served!
This tournament will begin in the "blue side" of Ground Kontrol at 511 NW Couch Street. Doors will open at 10:00 am for registration. Sign-ups will be taken on a first come, first served basis until we reach 64 players. Entry fee is $5.
The tournament starts promptly at 11am. This is a double-elimination tournament with random seeding. Two players will be drawn to play on a random game. Winner reports results, loser goes to the loser's bracket. If you lose a second time you are eliminated. Games will be on free play. Games will not be available to play before the tournament starts or between rounds.
In the final match the winner of the loser's bracket must beat the winner of the winner's bracket twice to win the tournament.
The top 8 finishing players will receive a Portland Pinbrawl XI t-shirt as well as Ground Kontrol gift certificates. In addition, the 8 highest ranking players that have not already registered will be awarded an entry to Portland Pinbrawl XI the next day. These entries are non-transferrable, if you qualify for an entry but can not attend Portland Pinbrawl, that entry will be passed down to the next qualified person.
Tie breakers for entries will be settled on single game matches on a random game.
GOOD LUCK AND HAVE FUN!