Rock Band Karaoke Night
January 12, 2020 @ 7:00 pm

-

12:00 am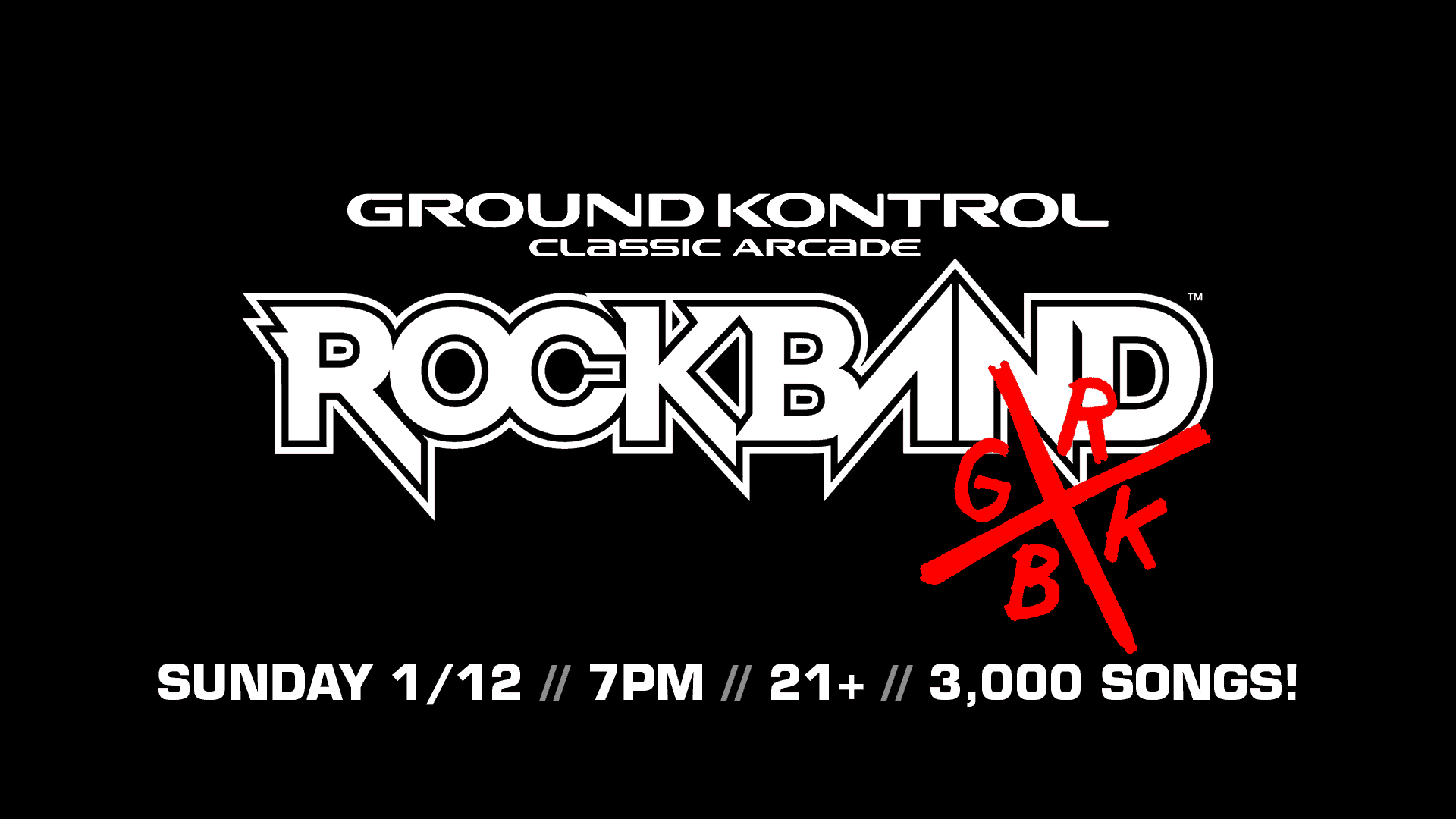 Rock Band Karaoke Night at Ground Kontrol is BACK! Rock Band once again takes over Ground Kontrol's lounge for an epic all-night party featuring pro gear, pro sound and nearly 3,000 songs!
Rock Band is organized like karaoke, with song books and slips. It's free to play on other people's songs all night, and $1 to request your own song.
New to Rock Band Karaoke Night: the house band! No more waiting for other players to sign up for your song to get it in the queue – members of our house band will be available to fill in on any instruments as needed! You'll still be able to sign yourself up to play on other people's songs, but our house band will be prepared to jump in and help keep the solo players rocking all night!
Players of all experience levels are welcome. Performance and stage presence are encouraged, so ROCK OUT!