Rocket League 2v2 Tournament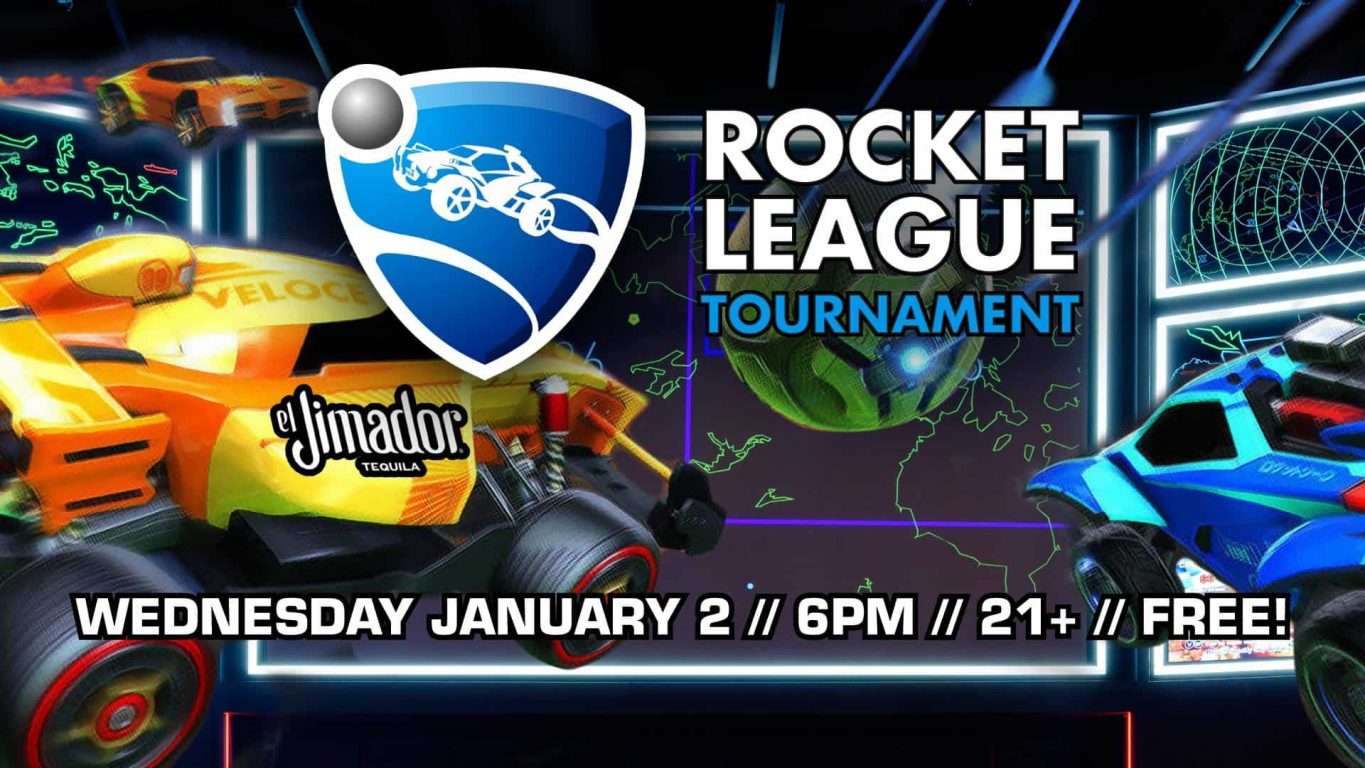 Rocket League has been taking over the world with its captivating style of chaotic vehicular soccer, and it's making its way back to Ground Kontrol for a tournament sponsored by El Jimador Tequila! We'll be running a double elimination 2v2 team tournament on the PS4 version of the game up on our big screens in the lounge, with prizes provided by El Jimador and Ground Kontrol! If you can't bring a teammate to sign up with, don't worry – we'll do our best to pair you up with another solo player to give you a chance at rocket-powered glory.
We'll start the tournament at 7pm sharp, so make sure to show up between 6-7pm for sign-ups if you want to play. Rocket League has also become a popular eSport for good reason, so spectators are also welcome to come grab one of our drink specials and watch the action on our projector screen! Let there be aerials, boosting, and booze!
Rocket League 2v2 Tournament · Wednesday 1/2 · 6pm-late · 21+ · FREE