Stern Army Pinball Tournament (November 2023)
November 13 @ 7:00 pm

-

11:00 pm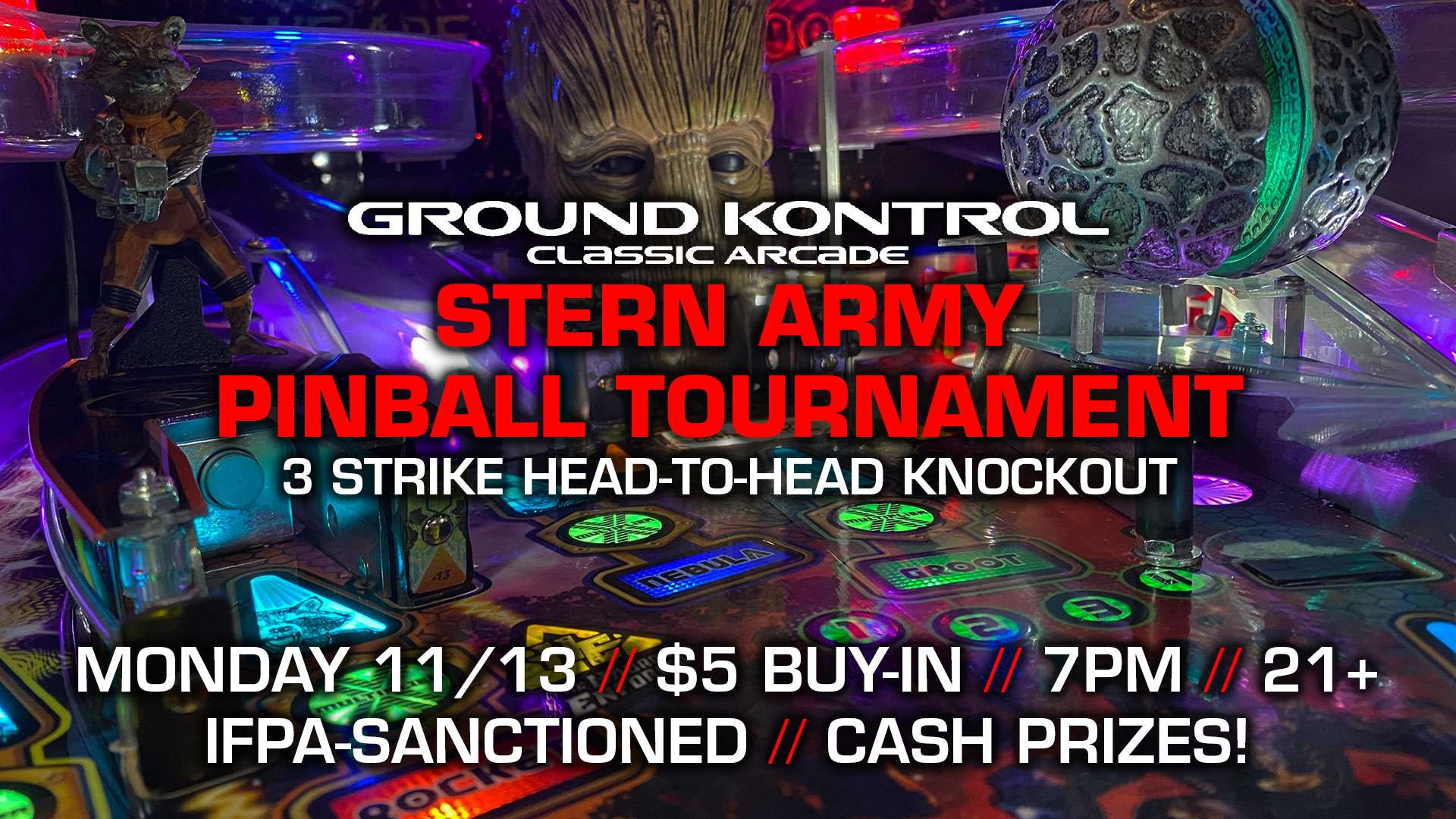 Join us 2nd Mondays for our monthly Stern Army pinball tournament, with cash prizes and goodies from Stern Pinball! Players will compete in a series of rounds of head-to-head matches on randomly drawn pinball machines, and the losing player of the round will receive one strike. Once a player has received three strikes from losses throughout the rounds, they will be knocked out of the tournament. The final four players will receive cash prizes from the prize pool and the winner will also get to choose a Stern translite to take home!
Registration will take place in the blue side lounge from 6:30-7pm with a $5 cash tournament entry fee and optional FREE PLAY cards loaded with unlimited credits for the rest of the night for an additional $5 cash. These optional FREE PLAY cards will only be available to tournament players who register with our tournament director from 6:30-7pm, otherwise our standard power-up cards will be available to purchase from the kiosk in the red side of the arcade and in pre-loaded amounts of $10 or $20 from either bar as per usual. The tournament will begin at 7pm sharp and will be a three strike head-to-head knockout tournament with IFPA points awarded to all players.
Note for all other customers: the full arcade will remain open to the public during the tournament, with no cover for entry to Ground Kontrol!
Stern Army Pinball Tournament · Monday 11/13 · 7pm · $5 cash buy-in · IFPA-Sanctioned · 21+
Related Events