Super Street Fighter II Turbo Tourney at The Hoxton, Portland
October 29, 2018 @ 12:00 pm

-

10:00 pm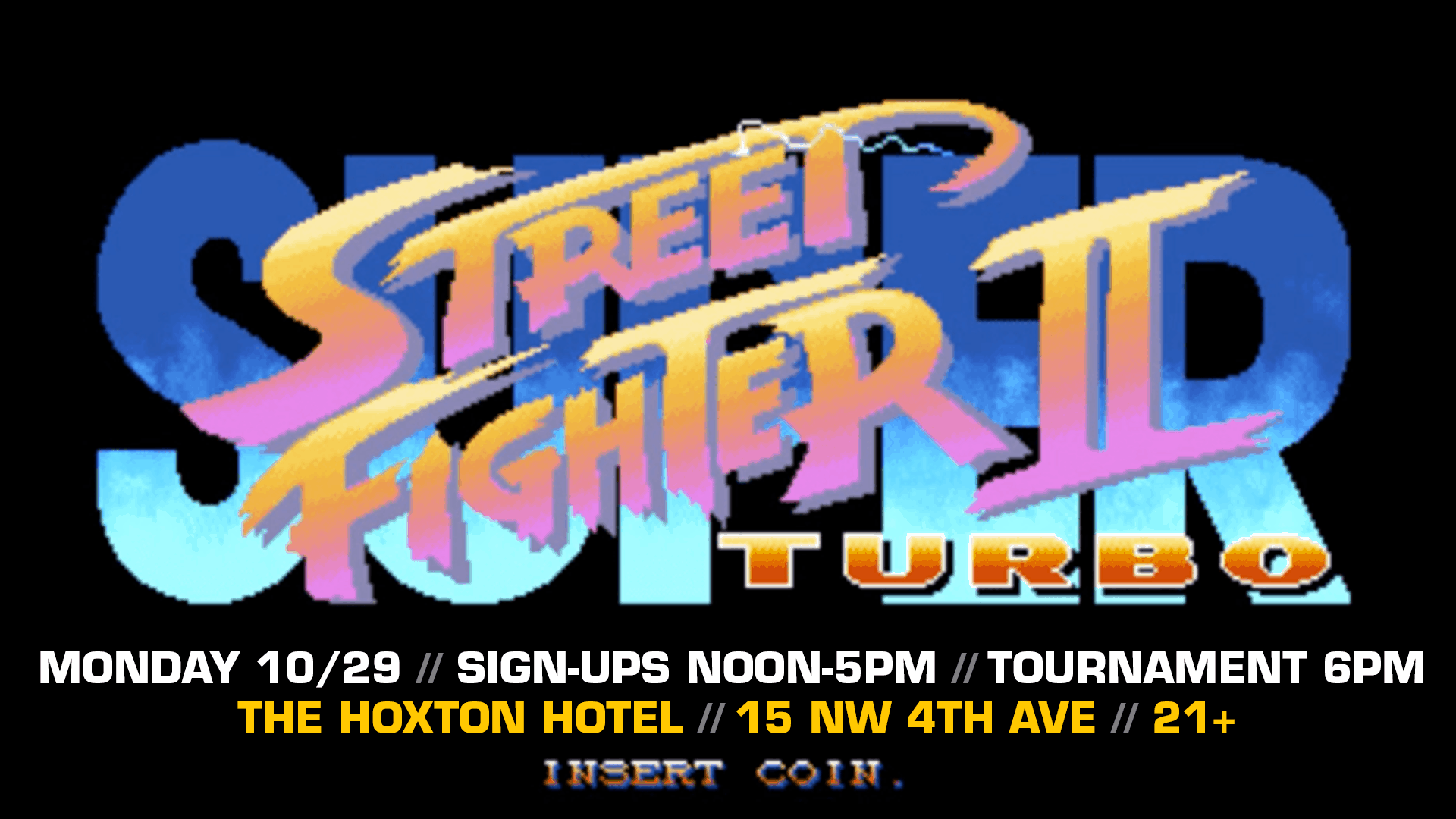 Ground Kontrol Classic Arcade brings the nostalgia with a lobby arcade and an evening of Super Street Fighter II Turbo on the rooftop lounge of the new Hoxton hotel, located at 15 NW 4th Ave. Join us from 12pm-5pm for a free play lobby arcade (featuring arcade cabinets and Street Fighter II Special Champion Edition on the SEGA Genesis) and register for the evening's tourney, which will be capped at 32 registered players.
Registration is first come, first served and begins in the lobby at noon, so make sure to check in early for a guaranteed spot in the tournament! RSVPing on Eventbrite does NOT register you for the tournament, and you must be 21 or older to register. Players Spectators who are 21 or older are welcome to join the party and watch the tournament matches on a rooftop projector screen!
The magic starts at 6pm in the and goes 'til 10pm. Food and specialty Townshend's Gin bevy's on us!
Suggested donation of $5. All onsite donations go to Sisters of the Road.
Special thanks to Battle Lounge for providing the tournament set-ups!
Tournament Rules:
SUPER STREET FIGHTER II TURBO
– Game Version: PS4 (SF30th Anniversary)
– Game Settings: Versus Mode, 99 Seconds, 2/3 Rounds, 2/3 Games (3/5 in finals), Speed 3 (Turbo 2)
– Loser may switch characters, winner is locked into the character they won with
– No Akuma
– PS4 controllers and fight sticks provided, but players are also allowed to bring their own
Prizes:
1st prize = $250 + 1 room night at The Hoxton Portland + $100 food and drink credit
2nd prize = $150 + 1 room night at The Hoxton Portland + $50 food and drink credit
3rd prize = $50 + $50 food and drink credit
Related Events